Viet Nam won WhiteHat Grand Prix 2017
02:36:00 | 20-12-2017
December 17, WhiteHat Grand Prix 2017 officially finished after 24 hours of competittion. Vietnamese team CLGTftMeePwn defended the champion 217 (Taiwan) to win the prize $ 10,000. This is the first time Viet Nam has won the first place since WhiteHat Grand Prix was organized in global scale in 2015. The 2nd prize and 3rd belong to 217 and Dogfish (USA).
WhiteHat Grand Prix 2017 attracted 453 teams from 62 countries and territories around the world, and 170 teams were listed on the Score Board. As an international cyber security contest organized by Vietnamese, Bkav has introduced the theme of Vietnamese cultural heritage integrated into the flags of each challenge. When a team gets a flag, an image of Viet Nam heritages such as bronze drum, folk painting, folk poetry, festivals,ect. will appear to help the team learn more about the culture and Vietnamese.
Below are some remarkable happenings of the competition:
9:40 After the first challenges were released, teams from Viet Nam occupied a half of the Score Board. Right in the first hour of the competition, 217 (Taiwan) - the champion of WhiteHat Grand Prix 2016 appeared and was expected to be the candidate for the champion of WhiteHat Grand Prix 2017.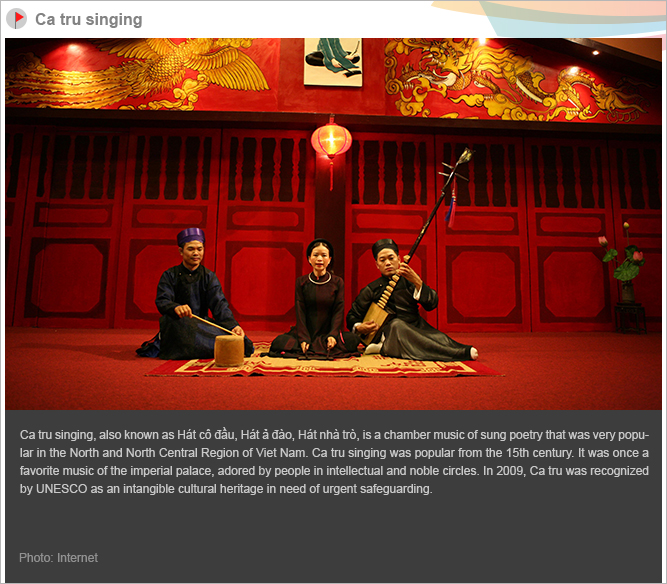 Ca tru singing which was attachted with the flag of Memo_manager challenge. This is a chamber music of sung poetry which was recognized by UNESSCO as an intangible cultural heritage in need of urgent safeguarding
13:50 CLGTftMeePwn from Viet Nam reached the first place in the Score Board after successfully submitting the challenges Rev 300 and Rev 500. In the next hours, CLGTftMeePwn maintained this place by submitting correct flags.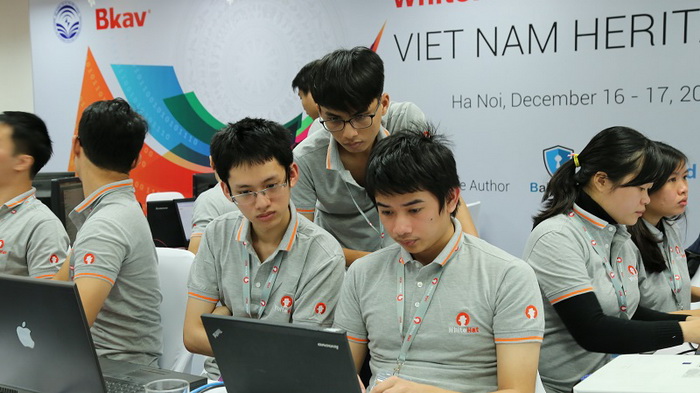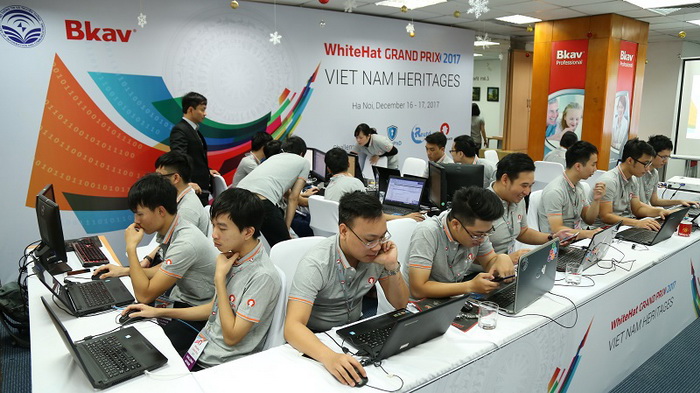 The technical support team of WhiteHat Grand Prix 2017
21:25 A half of contest passed, 217 successfully submitted 2 challenges and leaded in the Score Board. 5 minutes later, CLGTftMeePwn successfully submitted the challenge Rev 500 and seized the first place from 217.
From this time, 217 and CLGTftMeePwn alternately occupied the first place on the Score Board.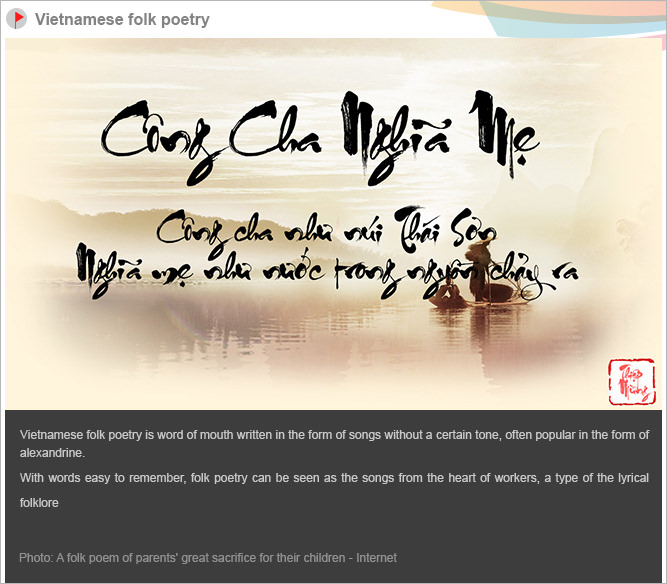 Vietnamese folk poetry is considered as the singing of labor
After 24 hours of competition, WhiteHat Grand Prix 2017 finished at 9h00, Sunday 17/12/2017. The Organizer of WhiteHat Grand Prix 2017 congratulated 3 teams CLGTftMeePwn, 217, Dogfish and thanked for the participation of all teams.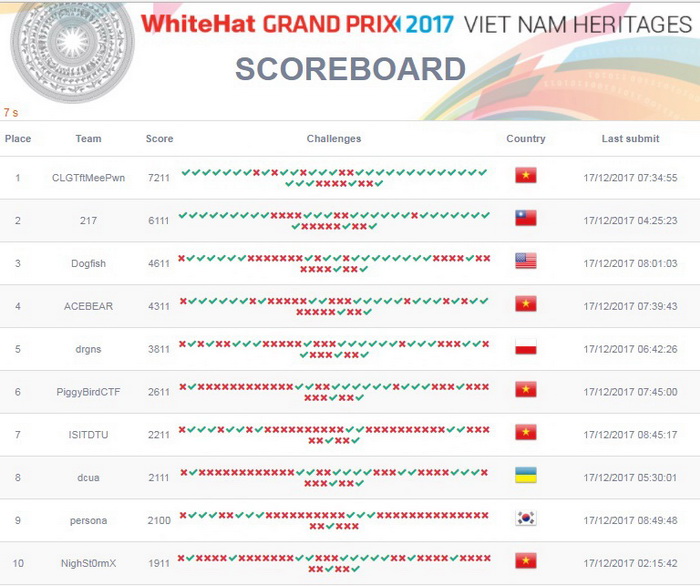 Top 10 of WhiteHat Grand Prix 2017