LC1BC from Russia wins WhiteHat Grand Prix 2018
05:17:00 | 10-11-2018
The Final Round of WhiteHat Grand Prix 2018 cyber s​ecurity contest is held on November 1st 2018 at Vietnam National Convention Center with the participation of 10 teams from USA, Russia, Ukraine, South Korea, Poland and Vietnam. After 8 hours of intense competition, 5-member LC1BC from Russia wins WhiteHat Grand Prix 2018 with a prize of 230 million VND. coconutCoffee (South Korea) and p4team(Poland) ranks second and third.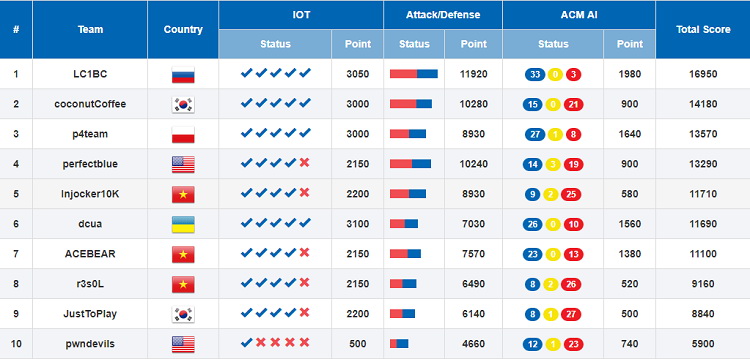 Final Round Scoreboard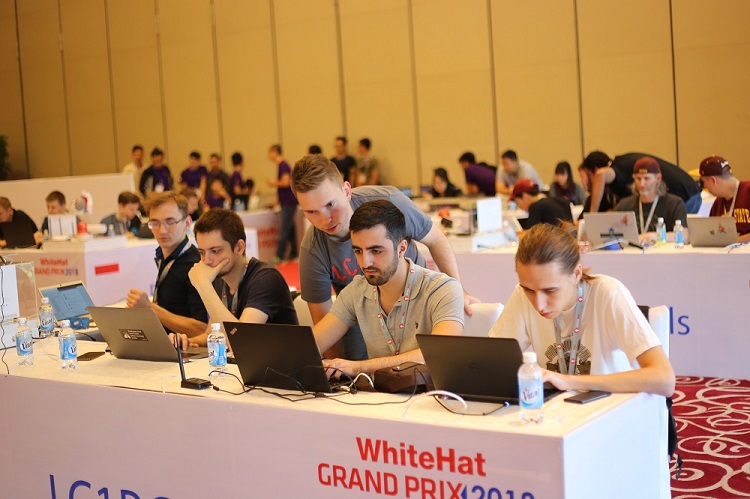 LC1BC from Russia
WhiteHat Grand Prix of Vietnam is one of the prestigious competitions in the world which attracted a large number of international high ranked teams. This is the 5th year the competition is held on a global scale and the 1st year held onsite in Hanoi with the participation of 10 best teams from qualification round including: pwndevils, perfectblue (USA), LC1BC (Russia), dcua (Ukraine), coconutCoffee, JustToPlay (South Korea), p4team (Poland) and 3 teams from Vietnam, ACEBEAR, Injocker10K and r3s0L. In which, 3 teams are in Top 10 of the world (according to CTFTime.org), including dcua, p4team and LC1BC.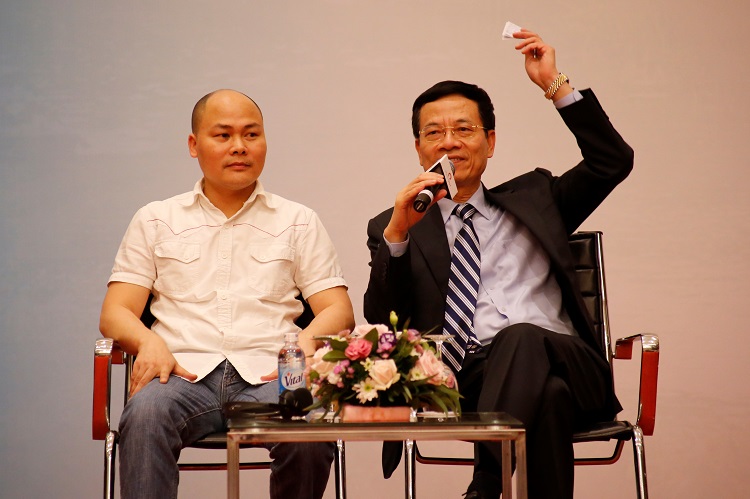 At WhiteHat Grand Prix 2018 Awarding Ceremony, Mr. Nguyen Manh Hung, Minister of Information and Communications, says: "Nowadays, the prosperity of each country depends much on Internet. However, the nature of the Internet is insecure when there are up to 10,000 network attacks each minute. It is the responsibility of Vietnam to accompany with other countries to make the Internet safer. It means that the world will be more prosperous. Network security personnel are also world peacekeepers".
The p4team's representative from Poland says: "The contests that we have ever attended usually have only one topic, but at WhiteHat Grand Prix 2018, the team has to face many challenges at the same time, and it is much more difficult and harder. In addition, the ACM with AI application is a very strange and difficult test for all teams in the Final Round".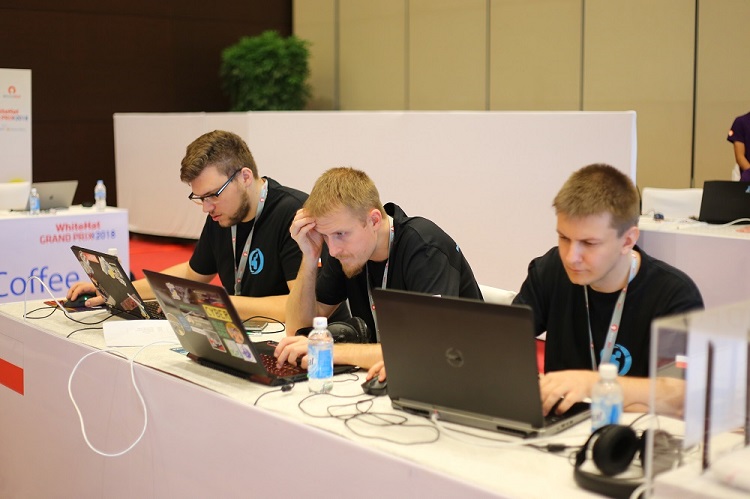 p4team from Poland
WhiteHat Grand Prix 2018 consists of 3 parts: IoT Security in the form of Jeopardy, Attack/ Defense and ACM with AI application. In less than 15 minutes after Jeopardy IoT Security is opened, LC1BC becomes the first team to score points, earning 50 bonus points to score 750 points. With a favorable start, the team from Russia successfully conquers the challenges and wins WhiteHat Grand Prix 2018's Cup. CoconutCoffee(Korea), the top of the qualification round also has a memorable day. Although the Korean team has only 4 very young members, they play very well and sometimes lead the scoreboard in ACM with AI application part. In this competition, the Top 10 teams compete with others by their own AI algorithm. The smartter algorithm makes the team winner. The atmosphere of the Final Round is the most intense when the teams start their Attack/ Defense part. In this part, each team plays the role of protecting its system while attacking others' to score points. In major time of the Final Round, perfectblue (USA) stands at Top 3 but is throned by p4team (Poland) at the last minutes when the team from Poland solve successfully the challenge in IoT Security part. Throughout 8 hours of competition, 3 Vietnamese teams including ACEBEAR, Injocker10K and r3s0L consistently improve their positions on the scoreboard. dcua (Ukaina), JustToPlay (South Korea) and pwndevils (USA) do not seem to be fortunate as stand at near-end rankings of WhiteHat Grand Prix 2018.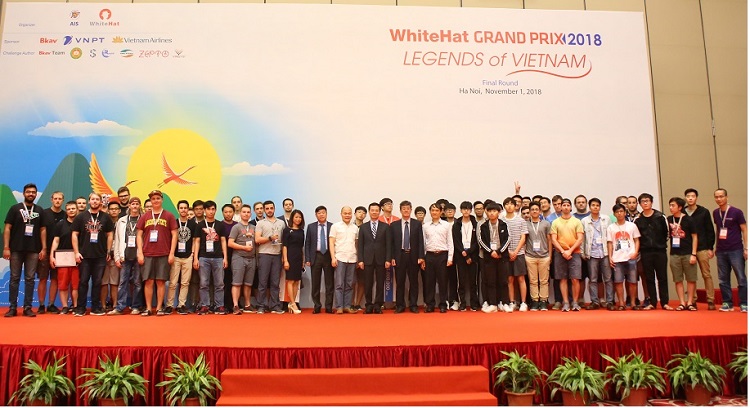 WhiteHat Grand Prix 2018 is organized by Authority of Information Security, Ministry of Information and Communications in coordination with WhiteHat.vn forum with the sponsorship from Bkav Corporation, Vietnam Posts and Telecommunications Group VNPT and Vietnam Airlines JSC. This year, the challenges of WhiteHat Grand Prix 2018 Final Round are related to Industrial Revolution 4.0, with the largest participation from cyber security community in Vietnam. Interestingly, compared to other cyber security competitions, WhiteHat Grand Prix over the years has brought a message about Vietnam country and people which is sent to the teams after they overcome each challenge.
After the Final Round, on November 2nd, 10 international teams will participate in the famous scenic tour to learn more about the country and people of Vietnam.